In this article, we look at the top 11 Analog Summing Mixers that provide value for money.
Analog summing mixers are types of mixers that combine the input signals before amplification and signal processing. As opposed to digital mixers, which can sound harsh and dry, analog summing produces a mix that sounds more natural.
Due to the slight harmonic distortion, they introduce into the signal, analog summing mixers often produce a warmer tone. This may make the mix sound more organic. 
In a nutshell, here is our selection of the best analog suming mixers:
1. Shadow Hills Industries Equinox Summing Mixer and Monitor Controller
2. SPL MixDream XP Analog Summing Mixer
4. Burl Audio B32 Vancouver Summing Mixer
5. AMS Neve 8816 Summing Mixer
6. Tegeler Audio Manufaktur TSM Tube Summing Mixer
8. Rupert Neve Designs 5057 Orbit Summing Mixer
9. Radial Space Heater Summing Mixer and Tube Drive
10. Phoenix Audio Nicerizer Junior Summing Mixer
11. Dangerous Music LIAISON Analog Master Router
Do you need a summing mixer?
Although it is not crucial, a summing mixer can be useful in some circumstances. For instance, a summing mixer can be utilized if you want to record numerous tracks at once and mix them together later.
A summing mixer can also be useful if you combine multiple tracks to produce a "bigger than life" sound. It gives your sound depth and width by employing a summing mixer.
You might not need a summing mixer if you are just getting started with recording. But as you gain expertise, you might discover that a summing mixer can be a helpful instrument in your studio.
What are the benefits of using summing mixers? 
Some benefits of using summing mixers include creating a wider stereo image and adding more depth and dimension to the mix. Summing mixers also add clarity and definition to the sound. In addition, they can help to add more punch and power to the sound and help to add more warmth and richness to the sound.
Some drawbacks of using summing mixers include the price, the complexity of setting up, higher noise, and distortion sounds. In addition, summing mixers can cause phase issues when not set up properly.
Top 11 Analog Summing Mixers 2023 With Best Value
1. Shadow Hills Industries Equinox Summing Mixer and Monitor Controller
The Shadow Hills Industries Equinox offers you the power of a professional-grade console in the convenience of a rackmount unit.
The Equinox gives you everything you need to make your mixes seem like they were made in a top-notch studio, including a pair of Golden Age mic preamps, up to 30 channels of analog summing, thorough master-quality monitoring, and varying output transformers.
The output transformers on the Equinox are one of the core components that deliver its sound characteristics. With three built-in transformers, you can use different voicings for your mixes.
Key Features: 
Golden Age Mic Preamps
The Equinox uses Golden Age microphone preamplifiers that let you plug in directly guitars, basses, and acoustic instruments through its1/4″ instrument input. With its -20dB switch, you can attenuate hot sources, such as guitar effects processors, and reduce any unnecessary distortion.
30 channels
The Equinox has 30 channels of onboard analog summing, enabling it to deliver powerful, rich mixes with tremendous depth. In addition, because use of the high headroom provided by a studio console, your tracks will be able to express their potential, on top of the stereo imaging.
Monitoring Control
The Equinox provides you with high-quality monitoring that you need to confidently make serious mix decisions thanks to mastering-grade components. A total of three monitor sets can be connected, and the Equinox's inputs are available to provide a stereo cue output for different headphone setups.
Switchable Output Transformers
With the Equinox, you can fully sculpt the mood and tone of your songs thanks to the three different output transformers. Both the output of the summing mixer section and the signals recorded by the Equinox's mic preamps experience a modest but considerable tone shift as a result of switching transformers.
Character & Sound:
You'll love Equinox's microphone preamps' rich, open nature. You get a lot of headroom with the summing mixer to create, dynamic mixes. And because of the meticulously planned monitoring signal path, you will be able to hear every little detail and nuance of your Music.
Behind the sound of the Equinox are the switchable transformers made of nickel, steel, and iron. The nickel is excellent for singers and acoustic instruments with its low-end with slightly boosted highs. The Equinox's iron transformer only passes second-ordered harmonic distortion and warmer high frequencies. Lastly, the steel-based transformer has a wide sound, a detailed response, and a slight boost, making bass frequencies more consistent.
Pros: 
The nice thing about the Equinox is the three voicings of the transformers. These transformers are designed to give you different voicings that play around with the low and high frequencies of your recording so you can adapt to different audio sources and have the right tool to process it.
The Golden Age preamps have good audio quality. Each GAMA is equipped with a separate pad, phase, and transformer switch that help you adapt to the instruments you record. With two preamps, you can do stereo inputs from different sources, such as stereo effects processors.
Cons: 
The Equinox does not include a power supply when purchased. The non-inclusion of a power supply can be a deal breaker to some people, as this means shelling out an additional $1000 for the power supply unit.
Having the right power supply out of the box ensures that Equinox users will be able to use the summing mixer out of the box, without having to look for substitutes to power the device. On the other hand, you run the risk of having not enough wattage or amperes, even if you get another power supply that has the same voltage and plug.
Choose If: 
The Equinox Summing Mixer is a good option for anyone looking for a high-end, dependable, and user-friendly summing mixer. In addition, for individuals who don't have the luxury of space for a mixing desk but want to obtain a professional-sounding result, this mixer fits the bill.
2. SPL MixDream XP Analog Summing Mixer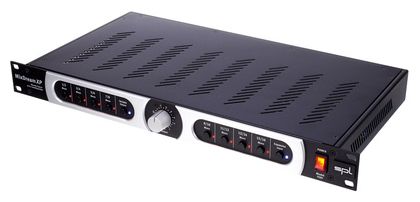 The SPL MixDream XP analog summing mixer gives your DAW the unmistakably lively sound of analog summing.
Using the MixDream XP will give your projects additional depth, improved stereo image, and considerably punchier dynamic impact. In addition, the MixDream XP's Class A design and 60-volt rails offer incredible headroom and extremely low noise, rivaling the sound of analog consoles with all the bells and whistles.
With 16 channels, you can route a full band mix in one go, without using much processing power from your DAW.
Key Features: 
Wider Mixes
The SPL MixDream XP sums up your mix with additional depth and better stereo definition, with an unmistakably lively sound compared to the same mix in your DAW.
Wide dynamic range
The MixDream XP summing mixer was built by SPL using 60-volt rails for an exceptional 125dB dynamic range and a very low noise floor. The sound you get is comparable to mixing on a high-end console without having to make room for a massive desk.
Expandable Channels
With more MixDream XPs, you can easily increase your summing capacity. Simply daisy-chain your MixDream XPs using the extension inputs, or even mix and match with SPL MixDream model 2384 summing mixers.
Mono Switch
The MixDream XP lets you set all channel pairs to mono, allowing for the conversion of two signals by individual D/A chip per mono signal.
Character & Sound: 
The MixDream XP tends to give your mixes more punch when ran through the mixer. You can expect your sound to be more open like a blanket was lifted from your speakers. Driving your sound through the MixDream XP gives you analog warmth that's hard to replicate in your DAW.
This sound attribute is linked to the 60-volt rails that it employs to give you a low noise floor and the 125 dB dynamic range that amplifies sound without major alterations to the frequencies.  
Pros: 
The MixDream XP has a straightforward operation. All you need to do is route your DAW's output to the MixDream XP and let the recording play to process the signal in the mixer. You can then route it back to your recording software through your audio interface.
Another plus point for the MixDream XP is its sound profile. While there are enhancements to the overall sound, you can still expect frequencies to stay where they should be. So you won't get any bass frequencies jumping out, or mids getting drowned in the mix.
Cons:  
One thing observed with the MixDream XP is its lack of a headphone jack. Without the headphone jack, you'll need to monitor using your audio interface, or use an external headphone amp and get the feed from one of the line outputs of the Mixdream XP.
Another thing to note is the lack of effects inserts on the Master output of the MixDream XP. So if you want to add more effects to the summed mix, you'll need to do it through your DAW or through the output of the MixDream XP.
Choose If: 
The MixDream XP is best for sound engineers or producers who want a straightforward summing mixer without having to deal with complex interfaces. It's also good for bringing a live mix to life, before routing to your speakers.
3. SSL SiX Desktop Mixer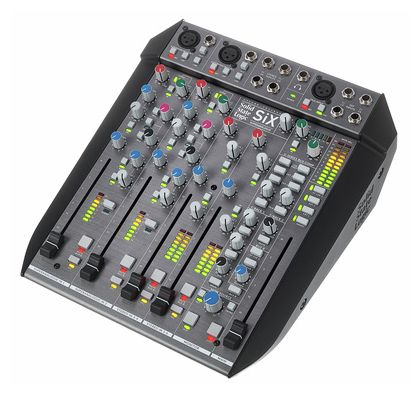 The Solid State Logic SiX is a desktop mixer that can be used in the studio during post-production or even recording content.
The SiX may initially appear to be another compact mixer, but checking the features reveals that it's based on a large-format SSL console, with flexible functions that are easy to integrate in any creative workflow.
Key Features: 
SuperAnalogue Mic Preamps
The first two mono channels on the SiX form an excellent recording front end, thanks to the SuperAnalogue mic preamp with +72dB of gain, which can handle passive ribbon microphones, phantom power, and a 75Hz hi-pass filter. A separate line-level input can be switched to instrument level.
G-Bus Compressor
The powerful G Series Master Bus Compressor is available across the SiX's primary outputs and is already worth it on its own. This quad-VCA chip is a modern update of the traditional SSL console circuit's preset ratio, attack, and release parameters. In addition,the simple controls make it easy to get that renowned SSL punch and glue to your mixes or whatever else you're pushing through the master bus.
EQ and Insert Points
On channels 1 and 2, the SiX has a two-band SSL equalizer design that can vary between bell and shelf curves and has distinct center frequencies for each type. A balanced insert point is also available for integrating with external signal processors. Additionally, in the SSL tradition, the insert send on the SiX is always active and can be used to send back the recording to your computer.
Flexible Routing and Monitoring
The SiX has two cue buses for mixes. The master component of the console features mono check, dim, and cut controls, as well as main and alternate monitor outputs with the appropriate monitor source matrix.
Character & Sound: 
The SuperAnalogue microphone preamps on the SiX are transparent according to many users, making them ideal to use for recording acoustic guitars. In addition, it's also a good routing input if you plan to record externally with an amp or amp modelers and capture using IR loaders like the Torpedo Captor X.
Another thing to note about the SiX is that it lives and breathes SSL. You get the same consistency found on bigger SSL consoles in a smaller package. So if you're looking for that SSL profile in a smaller package, then the SiX is the right place.
Pros: 
One thing nice about the SiX is its desktop format. So you can keep it beside you for easy access, and you don't need to have a rack shelf to mount it. It's also small enough to take with you if you need a summing mixer in another studio.
And despite its size, the SiX also can do up to 12 line inputs for mixdown. That is because the SiX has enough processing power to handle so much in its small size while maintaining the same quality SSL is known for. 
Cons: 
The SiX does not feature any inserts on the stereo channel. So if you're looking to integrate your other outboard effects, you won't be able to connect them to the SiX's stereo channel. When it comes to the controls, the recessed switch at the back can be hard to reach. It takes a little time to get used to it, but nonetheless, it can be annoying to reach for it.
Some people might not appreciate the price tag the SiX comes with, considering the size, and you get more inputs from other summing mixers for almost the same price. You may want to think twice about the total channels and line inputs, as your needs may grow in the future.
Choose If: 
The SiX is good for anyone who won't have many tracks to sum in a mix. If you're a home producer or a solo artist who is only recording for one's endeavors, and needs a summing mixer, then the SiX will do the job. 
4. Burl Audio B32 Vancouver Summing Mixer
The B32 Vancouver summing mixer by Burl Audio gives sound engineers a straightforward device to route your recordings to analog processing before mixdown.
This summing mixer, which was created especially for DAWs, helps you get the recording quality you'd expect from a classic, large analog console in a 1U rack slot.
The B32 Vancouver from Burl Audio combines a total of 32 channels comprising of eight mono inputs and 24 stereo inputs to twin stereo outputs and offers the versatility of a 6dB boost and switchable output transformer for tone shaping.
Key Features: 
Class A signal line
The B32 Vancouver by Burl Audio features a warm Class A signal that delivers more clarity and spatial precision for your mixes.
Easy to Use
The B32 Vancouver is simple to operate and has incredible sound diversity. There are just two settings for each channel, in addition to the left and right channel mix controls, a button that activates the 6dB summing amplifier, gain boost, and a switch that adds the output transformer of the BX5 to the signal path.
BX5 Output Transformer
The BX5 transformer on the B32 offers different tones. It produces more warmth and clarity with your recordings when used with the gain boosts.
BOPA14 Op-amps
The B32 Vancouver will provide tighter bass and greater quality across the whole audio spectrum thanks to the onboard BOPA14 op-amps. Without altering much of the frequencies of the source, instruments and mixes sound fuller with a broader stereo image.
Character & Sound: 
The B32 Vancouver is known to deliver warmth to stereo mixes, thanks to the BX5 Output Transformer. However, while the mixes sound good even without the transformer, putting it in the signal chain makes a difference.
The frequency spectrum is also enhanced, thanks to the BOPA14 Op-amps used on the B32 Vancouver. So if you're looking for a more expansive stereo mix, you can get it using these op-amps on the B32 Vancouver. 
Pros: 
The B32 Vancouver has two sets of stereo outputs that let you route your signal back to your workstation or other effects processors you may have before creating the final mix. You get added versatility with this, as you can easily compare the summed mixes before finalizing the project.
Another advantage of the B32 Vancouver is its simplicity in design. The user interface is quite easy to understand, and you don't need to deal with too many switches or knobs to get a good stereo mix. 
Cons: 
The B32 Vancouver isn't the best choice for certain genres of Music. Users have noted that hard rock and metal genres shine brightly with this summing mixer, but EDM and pop tracks can be hard to tweak accordingly.
Another disadvantage of the B32 Vancouver is its inability to split stereo tracks to mono channels. Instead, you can route from your DAW or split a single line level left and right and connect to a stereo pair. 
Choose If: 
The B32 Vancouver is great for anyone who wants a simple interface to create a stereo mix from up to 32 inputs. It's also good for those who often mix songs in the rock genre, but not as advisable for electronic Music.
5. AMS Neve 8816 Summing Mixer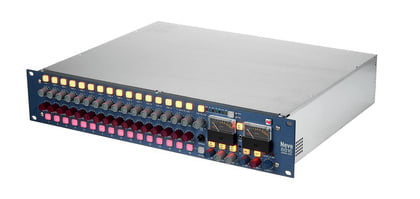 The AMS Neve 8816 will make your recordings at par with songs produced on top-tier analog consoles and beyond in terms of sonic quality.
This  8816 is hardwired with 16 channels and uses the similar transformer circuitry as a Neve console from the 1970s, giving each signal passing through it more headroom, punch, and dimension.
In addition, the 8816 has a primary stereo insert for adding offboard effects processors to the entire mix, and its special width knob provides you stereo field control typically only available in high-end mastering studios.
Key Features: 
Neve Marinair Transformers
Two unique Neve Marinair transformers on the stereo bus give the AMS Neve 8816 true 80-series topology. As a result, the 8816 provides your projects with the distinguishable sound of a vintage Neve console, whether you use it for tracking or post-production work.
16 Channels
At the core of the AMS Neve 8816 is a 16-channel mixer with line-level inputs with rotary level, rotary pan, cue, and cut/solo controls available on each channel. Additionally, you can cascade up to 32 units for a total of 512 channels if you need more inputs.
Flexible Effects Routing
The send/return on the mix section of the 8816 has a lot of possibilities that will really give you a lot of options. You can designate a parallel return for New York-style compression, putting another processor, such as an EQ or compressor, in your entire mix.
Recall Settings
You can use the control software on your Mac or PC and the 8816's USB interface to quickly recall your settings. There's no need to memorize different settings on the 8816.
Character & Sound: 
You may add color and vitality to every project thanks to the presence of all the distinctive sound characteristics, including the heaviness, muscle, and depth using the Marinair transformers.
The independent level controls on the insert for the return jack and two-track return give you almost limitless customization options for the output of your mixes. The sends and returns of the 8816 can also be set to the mid-side setting, giving you more leeway to insert other effects processors.
Pros: 
The 8816 has a USB connector for transferring and retrieving settings to and from your computer as well as a digital I/O option that offers A/D conversion. You don't need to memorize different settings; you can create templates instead.
The 8816 is also not a one-trick pony, either. This device can also do cue mixing, metering, per-channel solo/mute, and talkback functionality. In addition, its capable monitoring section includes a volume knob, an auxiliary input, dual headphone outputs, and alternate speaker outputs.
Cons: 
With great features and functions comes a non-intuitive user interface. If you're new to using summing mixers, you may experience challenges in understanding how the 8816 works. Unless you're willing to sit down on with this machine, the 8816 isn't advisable as a first summing mixer for beginners.
That said, a thorough perusal of the user manual can help alleviate the challenges of understanding the functions of the mixer. And once you get the hang of it with multiple trials, you'll be able to maximize the 8816. 
Choose If: 
Sound engineers with experience in summing mixers would appreciate the 8816 as an upgrade from simpler devices. However, the 8816 isn't best for beginners as the overwhelming controls can frustrate newbies.
6. Tegeler Audio Manufaktur TSM Tube Summing Mixer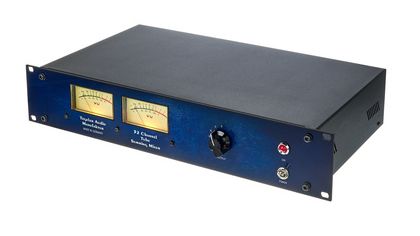 The Tegeler Audio Tube Summing Mixer integrates tube warmed into your mixes for a more analog feel.
The TSM processes signals by tubes, matching transformers, and the analog signal line. The outcome is an open, defined, and warm analog sound. Instead of keeping the mix in the box, it lets the song breathe.
Capable of running up to 40 inputs in one mixer, you can create track-heavy mixes with the TSM. If 40 inputs aren't enough for you, you can cascade many Tube Summing Mixers to get more inputs.
Key Features: 
Tube Processing
The TSM uses real vacuum tubes to give your mixes more warmth. While the actual results vary per mix, you can expect a fattening of frequencies when directed into the TSM.
40 Inputs and more
You get up to 40 inputs on the TSM, which is great for those using massive mixing with many channels. If you think 40 isn't enough, you can opt to add more mixers to expand your capacity.
Built-in VU Meter


To check if your signal is hot,

the TSM features two VU meters to let you know how hot the signals are on your track. These VU meters are also lit, so you can easily see them, even when dark.
Character & Sound: 
The TSM is able to add more life and depth to bland recordings. Of course, the tube processing plays a key role in this processing, which is why many engineers prefer tube effects processors, including compressors, EQs, and even guitar amplifiers.
You can also expect a smoothening of frequencies, such as low and hi frequencies when using the TSM as the last in the chain. When integrating certain compressors before it, the TSM enhances your mixes' outputs.
Pros: 
The built-in VU meters help you monitor how hot the signal the TSM is processing. The last thing you want when creating a print track is to have your signal clipping. This feature can help you adjust the gain level from your DAW so that it doesn't clip when processed by the TSM.
Another good thing about the TSM is the simple interface. If you're new to summing mixers, a simple user interface will encourage you to explore this method of creating your final mixes. With a simple user interface, newbies get encouraged to study and adapt this hardware into the workflow.
Cons: 
The lack of a potentiometer at the gain level can be a deal-breaker for some. While the intervals run only at increments of 3 dB, some engineers would like to access the in-between settings of these increments.
Ground noise is another thing to be on the lookout for with the TSM. It can get extremely noisy with some preamps, although not all preamps produce noise with the TSM. While noise isn't common, you should be aware of this occurrence.
Choose If: 
The TSM is ideal for those who want simplicity in usage and want tube warmth in signal processing. While the tube adds to the maintenance cost, it will take a while before the tube needs replacement.
7. Dangerous Music 2 Bus+

The Dangerous Music 2-Bus+ is a 16-channel analog summing mixer that offers lower distortion and noise floor.
The 2-Bus+ features three onboard audio processors that add tone and color to your stems or throughout your mix. This summing mixer has a clever design and is incredibly practical.
This summing mixer also features three audio processors that add flavor to your mix and adapt to the project you're working on.
Key Features: 
Custom Audio Processors
The 2-Bus+ has three distinct unique audio processors that selectively add tone and color to your mixes, in line with Dangerous Music's philosophy of tonal coloration as a per-project artistic choice.
Processing Flexibility
Dangerous Music created the 2-Bus+ for exceptional professional flexibility as every session is different. You can add compressors in the signal chain that you can easily take out as needed. To supplement it, there's also an XLR stereo insert that you can use before the output of the 2-Bus+.
Expandable ChanneTo produce a unique channel count,


To utilize

 the stereo expansion inputs XLR to combine many 2-Bus+ units. The customized audio processors on each unit apply throughout the ganged group output for the utmost tonal flexibility and control.
Built-in Inputs
Unlike other summing mixers, you can use the 2-Bus+ without having to get D-Sub connectors. The XLR jacks let you connect the output of your DAW directly to the 2-Bus+.
Character & Sound: 
The 2-Bus+ offers audio processors to give you different voicings, including the Paralimit FET limiter, Harmonics, a harmonic distortion generator, and X-Former, a stereo mix setting with saturation control. You can set the signal flow, and even run all processors at the same time.
To expand capabilities, you can use the stereo insert to add processors, such as compressors and EQ before leaving the 2-Bus+.
Pros: 
The built-in XLR inputs eliminate the need for D-Sub connectors. Instead of having to put additional cables from your DAW, you can plug your interface directly into the 2-Bus+ inputs at the back.
The audio processors are also a strong feature on the 2-Bus+. You get different sound profiles, and the flexibility to include outboard effects to add to the printed track. For what it's worth, you get a lot of possibilities in deciding how the printed track should be.
Cons: 
Perhaps the only downside to the 2-Bus+ is the price. If you're still unsure about using summing mixers, you might want to try cheaper options first before jumping in to add this level of processing to your workflow.
Remember that summing mixers aren't cheap, as compared to your audio interface, and not everyone uses them. If you're just looking at exploring the possibilities, consider cheaper options before even jumping to more premium models, such as the 2-Bus+.
Choose If: 
The 2-Bus+ is best for sound engineers who really want a powerful and flexible summing mixer to add to their workflow. With flexible insert positions and audio processors, having the 2-Bus+ will change the way engineers finish mixes. 
8. Rupert Neve Designs 5057 Orbit Summing Mixer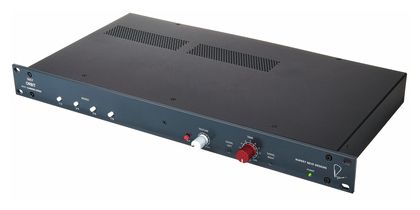 The 5057 Orbit summing mixer offers the renowned Rupert Neve tone to your recordings.
The 5057 Orbit adds remarkable flexibility to any computer-based recording setup and improves bland mixes with more warmth, presence, and clarity without compromising the convenience of your DAW. With 16 channels on board, you can easily sum most tracks in one go. 
Each 5057 Orbit uses the renowned Class A circuitry, audio transformers, and Silk Red and Blue circuits for different harmonic saturation.
Key Features: 
Custom Audio Transformers
The 5057 Orbit gives your mixes the unmistakable tone, force, and depth that

Rupert Neve summing mixers are known for.

The 5057

enhances your studio sound for more powerful mixes. 

 to the highest degree and produces radio-ready content that erupts from the speakers.
Dual Tap Output Transformer
The 5057 Orbit comes with a modified dual-tap output transformer configuration that was first created for RND's popular Shelford Channel. This configuration provides a main output and a -6dB output, allowing you to drive the summing mixer with more prominent transformer harmonics without distorting the next device in your signal chain.
Modular Design
You can add more 5057 Orbits to increase channels via the Link connector at the rear penal. The RND 5059 Satellite for summing and routing, as well as the 5060 Centerpiece for more complicated routing needs, are also designed to be used as building blocks in an expanded summing system that incorporates the Orbit.
Silk Effect
Users of other Rupert Neve products will be familiar with the Silk effect. The Blue mode provides a comparable amount of boost down at 40Hz and emphasizes the lower frequency saturation components, while the Red option delivers a mild presence boost of 2dB around 4kHz and also emphasizes the higher saturation harmonics.
Character & Sound: 
The first thing to note about the 5057 Orbit is the Silk effect. With this feature, you can improve low-frequency saturation at the 40Hz mark, or increase presence by 2 dB at around 4kHz with harmonics that stand out.
The 5057 Orbit also has flat response sound profiles at the 10 Hz – 50 kHz mark. If you're looking for something that won't color much of your sound, then the 5057 Orbit is it.
Pros: 
The 5057 Orbit's natural signal path displays low crosstalk and precise +/-0.1dB channel matching thanks to its channel levels, mono summing, and professional quality switching for attenuating the mix bus. Wide, in-depth, and accurate stereo imagery from Rupert Neve Designs displays every detail in your recordings.
The Silk effects also add voice to your mixes. Instead of only getting transparent processing, you get more character without affecting the overall quality of the print track. This enhancement gives you a variety of tones to enhance the output of your recordings.
Cons: 
The button for mono summing can be hard to check at times, due to the size of the buttons. You need to be up close with the 5057 Orbit for you to see its status.
Some users have also observed that you need to replug some devices to access the 6 dB settings. This adds an extra step in your workflow, which can slow you down a bit.  
Choose If: 
Those looking for the Neve sound will love the 5057 Orbit, as its features are at par with other Neve products. For those who also want an expandable unit, you can't go wrong with this summing mixer. 
9. Radial Space Heater Summing Mixer and Tube Drive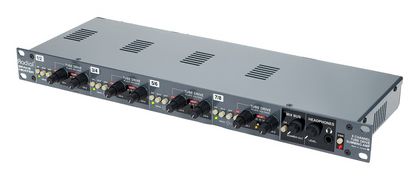 The Radial Space Heater is an 8-channel stereo summing mixer featuring 12AX7 tubes for sonic excitement that may give your Music remarkable depth and harmonic richness.
Recording professionals are aware that summing outside of your DAW is a terrific method to achieve that big-console sound. With its adjustable tube overdrive, the Space Heater lets you add anything from delicate transformer warmth to substantial harmonic distortion.
The Radial Space Heater will give your productions a wonderful sound, whether you're mixing down your final stems or joining various drum recordings into a cohesive kit.
Key Features: 
Tube-driven
A summing mixer like the Radial Space Heater is ideal for DAW-based studios instead of spending money on a huge analog console. With tubes processing your recordings, you get a rich and deep sound that you get when summing in the analog realm.
Variable Voltage
The Radial Space Heater lets you choose between 35-volt, 70-volt, or 140-volt operation in addition to providing variable tube overdrive for each stereo input pair. Switch to 70 volts for cleaner headroom and a smoother sound, or use the 35-volt level for the most grit and distortion. Change to 140 volts when you want the cleanest headroom.
Transformer Modules
The Space Heater is actually a clever mix of four excellent tube/transformer modules and an analog mixer. Individual tracks can be sent via the Space Heater to add tube saturation and transformer warmth because each of the eight channels can be configured as a hardware insert.
Character & Sound: 
The tube processing on the Space Heater gives sparkle to vocals, depth to acoustic instruments, and even full-on distortion for severe effects, the transformer-coupled outputs add a touch of warmth. Variable tube overdrive is also ideal for adding full-on distortion for extreme effects.
With the variable voltage, you can add more headroom to drums and bass for deeper sounds and even make vocals grittier with a slight overdrive.
Pros: 
The variable voltage allows you to get enough headroom to match your stems. Sometimes you need a little more headroom to run your recordings to get the best sounds. Adjusting the voltage helps you thereby have different settings for each track of your song.
Another thing to note is tube processing. The tube processing gives your tracks more depth and warmth you'd expect from a tube amplifier. Digital sounds become less sterile and you get more saturation.
Cons: 
There aren't many channel routing options here. If Radial included different routing options, you can maximize the voltage adjustments and the tube saturation the Space Heater offers. That said, your outboard gear may have to take a backseat.
Eight channels sharing four tubes may be a problem for some users, as this can overwork your tubes. Likewise, the knobs are not stepped, which can be difficult to precisely balance the left and right signals when using these as stereo channels in L/R arrangements. 
Choose If: 
For sound engineers looking for that massive console sound with extra warmth and distortion to your taste, the Radial Space Heater is an excellent summing mixer.
10. Phoenix Audio Nicerizer Junior Summing Mixer

The Nicerizer Series summing mixers from Phoenix Audio are famous analog tone machines for the digital age thanks to their proprietary Class A circuitry and clever features.
The Nicerizer Junior returns crucial components like circuit gain staging and panning to the analog domain where they easily surpass their digital emulations. 
Key Features:
No-transformer Input Stage
Transformers have a tendency to slow things down a little, which may sound okay in some circumstances. However, slew rates suffer, resulting in sluggish transients and a smaller range of tones. The Nicerizer's patented transformerless input stage transmits the whole frequency range with unmatched clarity and power.
Balanced Output Stage
The Nicerizer's output stage may be turned up to produce gorgeously saturated tones,  or turned down to produce a cleaner high-fidelity sound, or turned up to produce any flavor in-between.
Works with unbalanced inputs
The 16 inputs on the Nicerizer Junior can accept either without experiencing any of the gain loss that is all too frequent with many mixer inputs. This incredibly helpful feature makes it simple to carry out many tasks that are quickly becoming best practices, such as looping through guitar pedals or real-time mixing while recording MIDI-driven synths.
Character & Sound: 
The Nicerizer uses a transformerless design to deliver a wide frequency range to the summing mixer. You get nice saturated tones for high-fidelity sound, with the option for in-between.
To get a snappier sound found on discrete Class A buffer amplifiers, you can turn on the 8dB boost on each channel to thicken and saturate the tones. You can even get vintage warmth or a more modern sound. 
Pros: 
The compatibility with unbalanced inputs means lessening devices in your signal chain. You can plug in instruments, such as guitars and basses into the Nicerizer, and not need a DI box to bridge them.
The Transformerless design is also a game-changer for the Nicerizer. You get a wider frequency range with less colorization at the input, so your mixes are processed as it is.
Cons: 
The Nicerizer isn't as transparent as other summing mixers in the market. While it isn't a bad thing, some sound engineers prefer a cleaner or neutral sound from the input to work with. That said, the processing that the Nicerizer isn't meant for all musicians or sound engineers.
Choose If: 
If your mixes tend to get harsh, the Nicerizer is a good way to tame those stems for a more manageable recording. 
11. Dangerous Music LIAISON Analog Master Router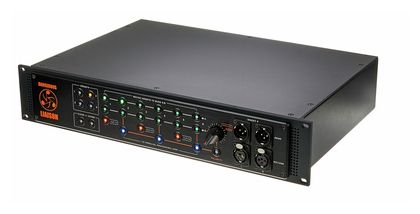 The Dangerous Music Liaison revives the joy of experimenting with unusual gear arrangements.
The Liaison also allows you complete flexibility in your setup, which is essential if you want to succeed in a market where studios are frequently required to provide sound processing.
The Liaison is known for combining your preferred musical instruments in a variety of setups, enabling you to experiment with new instrument combinations and remember them afterward. However, the Dangerous Music Liaison is much more than just a signal routing system. 
Key Features: 
Flexible Effects Routing
With a total of six discrete 2-channel inputs and two 2-channel buses, the Liaison allows you to experiment with various gear setups. Some of the things you can do include testing compression with or without EQ. With a Liaison, switching between hardware configurations is as simple as switching between plug-ins in a DAW.
Modular Stereo Buses
The stereo buses in the Dangerous Music Liaison do more than merely compare two separate signal streams. Depending on how you set them up, these stereo buses can provide you access to two flexible, separate signal chains that can each act as a mini routing matrix.
Mastering Tool
You never have to be concerned about audio coloration or delay because the Liaison is totally constructed from mastering-grade components, as is the case with other Dangerous Music products. In fact, professional grade tests used to evaluate the Liaison read as if they were hooked into themselves when set to simply pass audio.
Memory Recall
The Liaison allows you to save and recall your preferred settings, making it possible to always have access to your favorite kick drum processing or great voice compression chains.
Character & Sound: 
The nice thing about the Liaison is that it ushers in different tones for you. With flexible stereo bus and outboard effects, you can have different tones to match the instruments you are summing.
You're also not limited to series signal paths, as the Liaison allows for parallel routing of your signal to create new tones.
Pros: 
The Liaison allows you to combine two buses to build a lengthy, adaptable continuous signal-processing chain that allows you to rearrange the order of different pieces of your setup. Even better, the Liaison's buses may be used to set up sophisticated parallel signal processing, creating virtually endless musical possibilities.
Another thing to like about the Liaison is how you can save settings. It can be a problem to memorize different settings on your summing mixer. But luckily, the Liaison allows you to store these settings for easy recall.
Cons: 
There's a slight learning curve on the Liaison, considering the flexibility it offers. It takes some practice to get a hang of, but once you get familiar with how the Liaison works, you'll love having this in your workflow.
That said, you'll need to take advantage of some features, such as the memory storage to maximize the Liaison.
Choose If: 
Sound engineers who like incorporating a lot of outboard gear will love the Liaison for the flexibility it offers. You can have different routings to check which signal chain works best for the song. 
Conclusion
Summing Mixers are optional tools but offer a lot of value when integrated into the workflow.
Considering the price, not everyone can integrate it into their studio setups, especially if the audio interface has limited outputs.
But, suppose you want to use summing mixers, you may want to consider the Neve 8816 or the Dangerous Music Liaison for their flexibility. For those who want a simpler user interface, the B32 Vancouver by Burl Audio should suffice. 
Readings that you may like: 
Other Recommended Gear:
Top 12 NearField Studio Monitors On Any Budget
Top 10 Midfield Studio Monitors For Home Recording
Best Biggest Studio Monitors (FarField Monitors)
Top 10 Guitar Pickups for Low Tunings 
Top 10 Analog Compressors For Mixing & Mastering (On Any Budget)
Top 12 USB Audio Interfaces Under 150$, 200$, 300$ 400$ (Any Budget)
Top 12 Hardware Equalizers (Analog EQs For Mixing & Mastering)
Top 6 Analog Hardware Limiters 
Top 6 Solid State Bass Amps (On Any Budget)
Top 6 Ribbon Mics On Any Budget (For Vocals, Drums & Guitars)
Top 6 Cheap Dynamic Mics For Vocals Under 50$, 100$, 200$ & 300$
Top 6 Chorus Guitar Pedals (On Any Budget)
6 Best 61-Key MIDI Keyboards (On Any Budget)
9 Best 49-Key MIDI Keyboards Under 100$ & 200$
Top 5 Best 25 Key MIDI Keyboards (On Any Budget)
Top 12 Acoustic Drums (Best Kits/Sets On Any Budget)
Plugin Roundups:
Genre Focused:
Top 10 EDM Plugins  (And 10 Best FREE Plugins For EDM)
Top 10 Plugins For TRAP Beats (And 5 Best FREE Trap Plugins)
20 Best Plugins For Rock Musicians (+ 6 FREE Plugins)
Top 14 Trance Plugins (Uplifting, Tech, Progressive, Vocal, Dream, Hard)
Top 10 GOA & PsyTrance Plugins (Best Psychedelic Trance Tools)
Top 7 Plugins For Dubstep (With 10 Best FREE Effects & Synths)
Top 20 Synthwave Plugins (+ 11 Best FREE Plugins)
Top 15 Plugins For Techno, House, Electro, Tech House, UK Garage
Top 6 Plugins For Latin Music  (And 4 FREE Tools)
Top 12 Plugins For Hip-Hop (+ Best Kontakt Libraries)
Top 7 Plugins For Game & Film Scoring  (+ 6 Best Kontakt Libraries)
Top 10 R&B And Pop Music Plugins & KONTAKT Libraries 
30 Best Free Plugins For DnB, EDM, IDM & Experimental Music 
EQ Plugins
Top 12 Free EQ Plugins For Precise Mixing & Mastering
Top 9 Mid/Side EQ Plugins  For Mixing & Mastering (+ 2 Free Tools)
Top 7 Graphic EQ Plugins  (With 3 Best Free EQs)
Top 7 EQ Plugins For Mastering In | And Best FREE Mastering EQs
Top 6 Passive EQ Plugins (Klevgrand, SPL, UAD, Waves, IK Multimedia)
Top 11 Plugins For Making Metal (Best Guitars, Drums & Effects)
Metering:
Top 5 Audio Metering Plugins (LUFS, RMS, LRA, True Peak)
Top 6 Spectrum Analyzer Plugins  – Spectral Analysis Tools
Top 6 Oscilloscope Plugins To See The Waveforms
Top 5 Key Detection Plugins & Software  (+ Best FREE App)
Kontakt Libraries
20 Best Kontakt Libraries For All Categories (Synths, Drums, Vocals)
Top 7 Drum Libraries For KONTAKT (And 4 Freebies)
Top 7 Trap Music Kontakt Libraries (And Best Lo-Fi Kontakt Library)
Top 7 Metal & Rock Kontakt Libraries (Best Guitars & Drums)
Top 10 Guitar Libraries For Kontakt (Acoustic, Electric, Bass & Freebies)
Top 7 Trailer Scoring Plugins & Kontakt Libraries 
20 Best Free KONTAKT Libraries For Various Instruments
Top 9 Piano Kontakt Sample Libraries  (And 5 Best Free Pianos)
Top 10 Percussion KONTAKT Libraries  (And 3 Freebies)
Top 7 Kontakt Libraries For Horror & Thriller Scoring (No VSTs)
Audio Restoration, Calibration & Utility:
Top 6 Noise Reduction Plugins (And 3 Best Free Tools)
6 Best Audio Restoration Plugins & Software 
Top 7 Phase Alignment Plugins To Fix Your Bass & Drums
Top 10 Room Calibration & Headphones/Speakers Correction Plugins 
Instrument Plugins: 
Top 6 Vocoder Plugins (Effects & Synths + FREE Vocoder)
11 Best Rhodes VST Plugins (AND 5 Free Rhodes Plugins)
Top 12 Randomizer Plugins Including FREE Plugins
Top 6 Kick Drum Plugins (Best Kick Designer Tools)
Top 12 Woodwind Plugins (And KONTAKT Libraries)
Top 10 Double Bass Plugins (Best Upright Basses)
Top 5 Strings VST Plugins (AND 4 Best Free Instruments)
Top 6 Sampler Plugins (And 3 Best FREE Plugins)
Top 6 Classical Guitar Plugins & Kontakt Libraries (And FREE Guitars)
Top 12 Sub Plugins (Best 808 & Bass Tools For Massive Low End)
Top 10 Plugins On PluginBoutique (And 7 Best Free Plugins)
Top 11 Plugins On Plugin Alliance 
Top 7 Acoustic Guitar Plugins (And 4 Best Kontakt Libraries)
9 Best Bass Guitar Plugins (And 2 Best Freebies)
Top 6 Electric Guitar Plugins (Best PAID & FREE Picks)
Top 10 Arpeggiator VST Plugins (Best Synths, MIDI Effects & Tools)
Top 10 Modular Synth Plugins (And 3 Best FREE Plugins)
Top 6 Choir Plugins & Sample Libraries (And 3 Best Free Plugins)
11 Best Percussion & Drum VST Plugins (And FREE Plugins)
Top 8 Piano Plugins (Best Sounding Pianos & 5 FREE Piano Plugins)
Top 6 Organ Plugins Ever Made  (And 3 Best Free Organs)
Top 14 VST Plugins For Beginners (And 9 FREE Plugins)
Top 9 Drum Machine Plugins (And Groovebox Plugins)
4 Best Banjo Plugins (Best Banjo Instruments)
The 5 Best Ukulele Plugins & Kontakt Libraries 
Top 13 Synth Plugins (And 5 Best FREE Synths Plugins)
Top 13 Sequencer Plugins  (Synth, MIDI & Step Sequencers)
The 10 Best Multi-Effect Plugins (And 3 Best Free Plugins)
Top 12 Plugin Bundles For Musicians (Synths, Mixing & Mastering)
Processing & Sound Design:
8 Best Lo-Fi Plugins (PAID & FREE)
Top 11 Plugins For Mixing Vocals  (For Home Studio)
Top 12 Saturation Plugins (Best Mixing & Mastering Tools)
Top 6 Pitch Shifter Plugins (And 3 Best FREE Pitch Shifters)
Top 6 Chorus VST Plugins For Musicians (And 3 FREE Plugins)
Top 6 Limiter Plugins For Precise Mastering & Mixing
The 8 Best Filter Plugins For Precise Cuts & Boosts (+ 5 Free Filters)
6 Best Autotune Plugins To Improve & Enhance Your Vocals
Top 10 Transient Shaper Plugins (VST, AU, AAX)
Top 7 Enhancer Plugins (For Bass, Drums, Vocals & Harmonics)
Top 6 Flanger Plugins (And 5 Best FREE Flanger Emulators)
Top 7 Phaser Plugins (And 3 Best FREE Phasers)
Top 10 Plugins For Mixing Drums (And 3 Best Free Plugins)
Top 7 Bitcrusher Plugins (And 4 Best FREE Bitcrushers + 3 Bonuses)
Top 6 Plugins For Voice-Over & Dialogue Cleaning (Post Production)
Top 10 Stereo Imaging Plugins (Best Old & Modern Picks)
Top 5 Multiband Limiter Plugins 
Top 7 De-Esser Plugins For Better Vocals (And 4 FREE Plugins)
Top 7 Clipper Plugins (Best Limiter Alternatives)
Top 6 Chord Generator Plugins That Inspire Melodies (+ FREE Tools)
7 Best Exciter Plugins For Mixing & Mastering
Top 7 Channel Strip Plugins (And 2 Best Free Plugins)
Top 11 Distortion Plugins (And 4 Top Free Plugins)
Top 5 Comb Filter & Resonator Plugins | Melda, Kilohearts, Tritik
The 7 Best Vibrato VST Plugins | Audec, Audiority, Melda
The 7 Best Tremolo Plugins | Eventide, Melda, SoundToys, Kuassa…
The 7 Best Harmonizer Plugins | Eventide, Melda, Aegean Music
7 Best Sidechain Plugins (VST, AU, AAX) | Xfer, Cableguys..
Top 10 Noise Gate Plugins (And 6 FREE Free Gate Tools)
The 6 Best Ring Modulator VST Plugins | KiloHearts, Melda
7 Best Autopan VST Plugins | CableGuys, Melda, Waves, Soundtoys
The 6 Best Frequency Shifter VST Plugins
Top 11 Granulizer Plugins For Future Sound Design
29 Best Sound Design VST Plugins
Compressor Plugins
Top 11 Free Compressor Plugins (VCA, Vari-Mu, FET, Digital)
Top 7 Multiband Compressor Plugins (And 4 FREE Plugins)
Top 5 Diode-Bridge Compressor Plugins 
Top 6 Mastering Chain Plugins: Complete VST Solutions 
The 7 Best VCA Compressor Plugins (VST, AU, AAX)
Top 11 Mastering Compressor Plugins (And 2 FREE Plugins)
Top 10 Opto Compressor Plugins For Transparent Sound
The 7 Best Vari-Mu Compressor Plugins (And 2 Best FREE Tools)
Reverb & Delay Plugins:
Top 12 Reverb Plugins (And 5 FREE Reverb Plugins)
The 6 Best Spring Reverb VST Plugins | AudioThing, GSi, u-he, Eventide
Top 12 Delay Plugins For Music Production In (VST, AU, AAX)
Top 10 FREE Delay Plugins (VST, AU, AAX)
The 10 Best Convolution Reverb Plugins 
Amps & Preamps:
Top 10 Guitar Amp Plugins (And 5 Best FREE Simulators)
Top 10 Bass Amp Plugins (And 5 Best Free Simulators)
Top 9 Preamp Plugins (For Vocals, Guitars & More!) + Free Preamps
Guitar/Amp Focused:
Can I Put Nylon Strings on a Steel-string Guitar?
Do Electric Guitars Sound Good Unplugged?
Buying Your First Guitar: 2 Things To Know
Are Tube Amps Worth It? (Tube vs Solid-State Amps)
How Often Does A Guitar Need a Setup?
Can I Play Classical Guitar On A Steel-String Guitar?
How often guitar necks need reset?
Can You Play Two Guitars Through One Amp?
Can a 6 String Bass Be Tuned Like A Guitar?
Can I leave My Guitar Tuned Down a Step? Yes, But Is It Safe?
Should I Learn 4, 5 Or 6 String Bass Guitar & Why?
How To Know If your Guitar Amp Is Broken?
How To Fix Distorted Bass Guitar Sound?
Do Fender Guitars Appreciate In Value?
Should You Put Stickers On A Bass Guitar?
How Acoustic And Electric Guitars Are Made?
Is Electric Guitar Too Loud for an Apartment?
Does a Preamp Improve Sound Quality?
If I Learn Acoustic Guitar Can I Play Electric Guitar?
How Many Hours A Day Should You Practice Bass Guitar?
Do I need an AMP/DAC To Run Bookshelf Speakers?
How to Record Electric Guitar Into Logic Pro X?
Do headphones get worse with age?
DAW Related:
Best DAWs For Musicians Available (With FREE DAWs)
What's The Most CPU Efficient DAW? – 5 DAWs Compared
How To Make Music Without Using A DAW?
Pro Tools Guide: How To Use AutoTune & Pitch Correction?
Ableton Review: Is It Worth The Money? (Cons & Pros)
Logic Pro X Review: Is It Worth It? (Cons & Pros)
How To Use Auto-tune & Pitch Correction In Cubase?
How To Fix Ableton Crackling, Crashing & Freezing? Step By Step
Plugin Related:
What Are Audio Plugins? Different Types of Plugins Explained
What Are The Best Tools To Develop VST Plugins & How Are They Made?
Cost of Developing Audio VST Plugin: Several Factors (With Table)
VST, VST, AU and AAX – What's The Difference? Plugin Formats Explained
Complete Guide To Noise Gate – What It Is, What It Does & How To Use It?
How To Clip My Drums? Here Is How & Audio Teasers (Before/After)
Complete Guide To Limiter: How To Use It (+ Best Plugins & Analog Limiters)
Mixing With Reverb: How To Add Life To Your Mixes
Linear Phase vs Minimum Phase EQ – Full Guide
Difference Between LUFS, RMS & True Peak Loudness Meters
How And When To Use Algorithmic And Convolution Reverb In Your Mix?
Difference Between Active EQ, Passive EQ and Dynamic EQ
Headphones & Studio Monitors:
Do headphones get worse with age?
Monitors vs Studio Headphones For Mixing & Mastering
Top 10 Room Calibration & Headphones/Speakers Correction Plugins 
Are Noise-Canceling Headphones Good For Music Production?
Can Headphones Break in Cold Weather?
Why do headphones & cables get sticky?
Can Wearing Headphones Cause Hair Loss?
How Do I know If My Studio Monitor Is Blown?
Side Effects Of Sleeping With Your Headphones On
Do You Need Music Amplifier For Studio Monitors or Studio Headphones?
Do Headphones or Earphones Damage Your Brain?
Can Headphones or Earphones cause Deafness or Toothache?
FarField, MidField & NearField Monitors – Their Uses, Pros & Cons
MIDI & Synths:
Should I Buy A MIDI Keyboard Or Synth? (Are Synths Worth It Anymore?)
Why Is Audio Gear So Expensive? (Especially Synths)
Top 12 Synth Brands – Analog, Digital & Modular Synth Manufacturers
11 Tips How To Choose MIDI Keyboard 
Should I Buy MIDI Controller Or Keyboard? Cons, Pros & Tips
John Narciso is a guitar player and music technology hobbyist. He loves exploring guitar effects processors in pedal and plugin format and free music applications. His music preferences tend to be diverse, listening to genres spanning from metal to alternative rock and a little hip-hop.