When embarking on your Music Production journey, the road ahead may appear complex and unclear. To alleviate the incessancy of option paralysis, we have decided to come with six steps How To Become an Electronic Music Producer.
Perhaps you lack the confidence to experiment within your productions, or maybe you are unsure of the Best Digital Audio Workstation that will suit your every need and improve the efficiency of your workflow.
After reading this article, we hope you will have gained clarity and further insight into starting and maintaining a nourishing career within and around music production.

---
Related Readings:
17 Music Production Tips For Beginners 2021
How Can I Learn Mastering Music If I Am A Beginner?
Top 14 Plugins For Beginners 2021 (VST, AU, AAX)
17 Tips & Tricks For Modern Sound Design 2021
Mono vs. Stereo Recording: 17 Tips For Mixing & Recording 2021
Practical Guide How To Get Clear, Loud & Transparent Mix (With 13 Tips)
---
1. Choose Your DAW
FL Studio is an excellent choice for beginners, as everything is laid out in front of you and ready to use. Ableton is often described as the best fit for producers with an affinity for electronic music production. Finally, Logic Pro X is the go-to DAW for Mac users, designed exclusively for Mac devices.
Before diving into details, consider checking the in-depth article – FL Studio vs. Ableton vs. Logic vs. Cubase vs. Pro Tools.
Ableton Live
This DAW is a modern producer's favorite weapon with a slick user interface, excellent MIDI capabilities, and functionality to make a live musician's job easier.
Pros:
Superb Warping tool – Ableton's selling point and its most significant advantage over any other DAW is its very efficient time-warping tool. Other DAW's do have time-warping; however, none of them can match how easy and how fast it is done on using Ableton's Warping tool. I often find myself switching from FL Studio to Ableton when sampling due to this fantastic warping functionality.
Efficient Interface – Ableton's interface makes it very easy for users to quickly pitch up and pitch down a sample, change bpm for each track individually, and also EQ each track. All of this can be done from the main window itself, which saves Ableton users a lot of time and allows them to process tracks and samples creatively.
CPU Friendly plugins – Built-in plugins that come with Ableton are well known to be up to par with expensive plugins and effects. In addition to that, they are engineered to save a lot of CPU power and have faster load up and export times. I have personally tested Ableton's plugins myself and was impressed with them.
Supportive Community – This isn't much about the DAW itself but rather about the community that uses it. If you are new to Ableton and need some guidance, Ableton provides the best community help forums in the game to help you resolve any issues that you might face.
Automation Mode – In some other DAW's (FL Studio, for example), to automate a particular section of a track, you would have to create a separate automation channel and edit from there. Ableton 10, on the other hand, allows you to directly enter automation mode by pressing A on your keyboard and editing the track instantly from the playlist.
Freeze Function – this feature allows the user to temporarily bounce individual tracks into WAV files to be used in the same project or separately. This helps free up some of the load on the CPU, which is useful when working on more advanced projects.
Flatten Audio – This function is directly correlated with the Freeze function. Flatten Audio permanently renders the frozen track into Audio.
Cons
Organizing VSTs – if you have many VSTs, it could be very hectic to manage them in Ableton Live.
Occasional Bugs – many users have experienced some bugs when using the freeze to bounce feature, which allows the user to freeze any track to bounce it to WAV. However, sometimes these WAVs end up empty due to a bug.
Clicking on loop points – often, when using loops that have a lot of bass frequencies, loops tend to have clicks in them due to quick fades.
Price Tag – The main setback for many users that think about getting Ableton is the hefty price tag. Ableton Live Suite is priced at $749, while the Standard is priced at $449. This is very expensive when compared to other DAW's
Ableton Live is perfect for beginners and an excellent tool for throwing ideas at the wall and seeing what sticks – it is incredibly versatile. We are happy to recommend it to those producers who wish to further their electronic production skills and are willing to experiment to reach their desired outcomes. 
FL Studio
This is often described as the 'affordable DAW,' perfect for beat-makers and beginners. With a handy inbuilt sequencer, great MIDI capabilities, and arguably the best piano roll – this DAW is highly popular for a good reason.
Pros
Pattern feature – this feature is FL Studio's selling point and what makes FL Studio stand out when compared to other DAW's. The pattern feature enables the user to quickly click in drum notes and hear playback in loop mode. This helps in making drum patterns tremendously easier and faster.
Fruity Plugins – FL Studio's stock plugins, called Fruity plugins, are widely versatile and highly effective with little to NO CPU usage. Examples: Fruity Parametric EQ2, Fruity Reverb, Fruity Delay, etc
Plugin Delay Compensation (PDC) – FL Studio 20 has developed a feature that compensates for the latency created when using heavy plugins or many plugins for a track.
Arm Disk Recording – these features allow a user to bounce individual tracks or even part of a track into a WAV file.
Playlist view – the interface of FL Studio includes an incredible playlist view. This allows a user to have tracks on different patterns and place them on a grid to be played together. This is useful if a user wants to create variation in a track.
Cons
Difficult warping – speaking from personal experience, time-warping samples in FL Studio is an overwhelmingly annoying process compared to Ableton, for example, since FL Studio does not have a dedicated warping tool.
Strange workflow – FL Studio's workflow is very different from traditional DAW's like pro tools. Hence, a transition from those DAW's to FL Studio will be rough.
Bad ASIO – FL Studio ASIO is the integrated ASIO device for FL Studio. This ASIO device has caused me personally and a lot of other users issues with latency even when using industry-standard audio interfaces. On the bright side, recent updates to FL Studio seemed to have worked on this issue, and it is getting better.
Pattern feature – Although I've mentioned this in the pros, the pattern feature could also be a con. This is because it makes it extremely easy to create drum patterns, which makes the user be less creative. I've personally found myself stuck several times, making the same drum pattern over and over again when using patterns. On the bright side, you can always make your drums on the piano roll as well.
Crashing – FL Studio is known to crash a lot. Even for users with high specs computers, FL Studio crashes more often compared to other DAW's. This is especially the case when working on bigger projects.
FL Studio is a great choice for beginners, as everything is laid out in front of you and ready to use. We recommend using this if you have an interest in producing hip-hop beats or electronic music in general. A native step sequencer is highly desirable for a DAW, so cherish that great feature if you choose to go with this one!
Pro Tools
This is seen as the 'industry standard DAW.' Learning this DAW can be useful if you wish to work at a studio or perhaps run your own in the future. In this modern age of production, however, the cracks are starting to show.
Pros
Industry-standard DAW – Pro Tools is the DAW used by most recording studios
Better sounding Audio – the resampling quality and the way the Audio is processed in Pro Tools makes the output audio sounds unique. I have personally compared audio tracks processed in Pro Tools with audio tracks processed in FL Studio, and Pro Tools's Audio sounded a lot warmer and fuller to me.
Multitrack recording – Pro tools is well known to be the go-to for recording music. This is because of its incredible multitrack recording process, which makes use of features like easy overdubs and QuickPunch.
Import and Export – Pro tools processes imported and exported tracks in a way that mimics traditional analog mixers. This helps give the track a warmer and more 'analog' feel.
Clean interface – Pro tools has the cleanest and the simplest UI among all the other DAW's. This allows the producer to focus more on workflow and creative thinking.
Cons
No VST Support – Pro Tools does not support VST plugins. It uses its own proprietary AAX plugin format. While many companies do make the AAX version of their plugins, a lot of other companies don't, which makes Pro Tools fall behind other DAW's in terms of plugin support. On the bright side, though, there are many workarounds that enable a user to run VST plugins on Pro Tools.
Midi production – Writing MIDI notes in Pro Tools is not impossible but is relatively difficult when compared to FL Studio or Ableton.
Outdated built-in plugins – Pro Tools is a relatively older DAW, and many of its built-in plugins are not reliable with the modern-day sound and are inconvenient when compared to Fruity plugins, for example.
Expensive – much like Ableton, Pro Tools is considered extremely expensive when compared to other DAW's with prices starting from $599. In addition to that, updates are not free, and they cost $99 yearly.
High-end System Requirements – Pro Tools require at least 16 GB of RAM and at least 32 GB of ROM, which is huge when compared to other DAW's. Moreover, to run Pro Tools, users will need an Intel Core i5 processor or equivalent or higher.
Pro Tools is highly respected in the industry. We recommend you learn PT if you wish to work in professional recording studios, track lots of instruments, and are happy to spend time learning the sometimes obtuse workflow.
Cockos Reaper
Reaper has gained popularity for its highly customizable functionality and layout, alongside its affordable price ($60 for a personal license). With lots of tutorials online and thousands of user-created scripts to make your workflow as efficient as possible – producing with Reaper is becoming increasingly desirable. 
Pros
CPU Friendly – Reaper is well known to be the most lightweight and CPU-efficient DAW. Reaper uses the "anticipative FX processing" feature to adjust itself to fit the user's computer processor power.
Affordable – Reaper is easily the most affordable DAW selling at a price of $225 for a commercial license and $60 for a discounted license. In addition to that, Reaper is DRM-free. This means that even after you finish the 30-day trial that is provided by Reaper, you can still continue to use Reaper with full features.
Multi-tab feature – This feature is unique to Reaper. It enables the user to have multiple projects open in multiple tabs. This allows the user to drag and drop tracks and instruments between those projects directly.
Realtime editing – only Reaper allows users to edit while recording for faster and more efficient workflow.
Beautiful interface – Reaper is highly customizable. Users have a choice between hundreds of themes and color schemes. In addition to that, the interface is clean and straightforward, which makes using Reaper very enjoyable.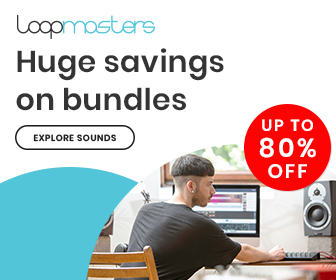 Cons
Midi Latency – Using Midi notes in Reaper tends to introduce latency into the track. Although many updates claimed to have fixed it, it somehow still exists.
No support for LV2 plugins – Reaper does not support the LV2 plugin standard, which is pretty rare but is still used by many people.
Lack of VSTis – Reaper does not come with a lot of VSTis. VSTi means virtual instruments. Hence, to use pianos, guitars, etc., users will have to use 3rd party plugins.
Long drop-down menus – this makes finding plugins and features a bit hard, which reduces workflow efficiency. It also can be overwhelming for beginners.
"Weaker" built-in plugins – though highly functional, built-in plugins in Reaper are relatively weaker when compared to other DAW's.
We recommend Reaper for those wishing to produce in highly experimental manners. With customizable scripting and a plethora of workflow choices, Reaper is a fantastic pick. We also recommend it for a first-time producer, as the 60-day evaluation window is perfect for deciding if you enjoy the software. If you do – it's only $60, an absolute bargain.
Logic Pro X:
Logic Pro X has, for a long, been the go-to DAW for many Apple Mac users.
Pros:
Affordable – Logic Pro X is relatively cheaper than other DAW's like FL Studio, Ableton, and Pro Tools with a price of $200. Additionally, users get free updates for Logic Pro X.
CPU Efficient – Since Logic Pro X is designed exclusively for Apple Mac devices, it was easier to engineer the DAW in a way that makes it very CPU friendly.
High-quality built-in plugins – Logic Pro X comes equipped with high-quality synths, pianos, organs, etc., as well as some solid effects plugins, which reduces the need for users to purchase 3rd party plugins.
Studio Standard – Music studios have been using Pro Tools for many years. However, recently many studios are switching to Logic Pro X as the modern replacement for Pro Tools.
Users can program their own tools – Logic Pro X allows users to design their own effects using javascript utilizing its Scripter API
Cons:
Supports Mac only – Logic Pro X is only compatible with Mac devices.
Crashing – although Logic Pro X is CPU friendly, it often crashes when working on heavier projects. In addition to that, the playback stutters and clicks a lot when using many plugins.
Large size – The app itself is only 1.5 GB but requires 95.5 GB of free space to install all of Apple's synthesized instruments
Unorganizable Mixing channels – it is nearly impossible to rearrange mixing channels in Logic Pro X, which hinders workflow for many users transitioning from other DAWs.
No support for 32-bit plugins – Logic Pro X only supports 64-bit plugins.
Cubase:
Cubase is a powerful DAW engineered by Steinberg. Cubase DAW is well known for its optimum performance with VST plugins.
Pros:
Stacked mode – Stacked mode in Cubase allows users to view all takes in a single track. This is important as it makes it very easy to choose the best to take quickly. Additionally, Cubase allows users to create a pattern that can overlap when recording MIDI and be re-used multiple times.
Powerful – Cubase is very powerful with VST plugins since VST technology is developed by Steinberg as well.
Batch Export – this feature is similar to the disk arm recording in FL Studio, whereby users can quickly export individual tracks into the same project or a new project.
Highly efficient EQ – Cubase has an amazing built-in EQ that is comparable to expensive 3rd party EQs like Izotope's Ozone 9 equalizer or Fabfilter's Pro Q in terms of functionality and audio quality.
MIDI Sequencing and Arranging – Cubase is considered the industry standard DAW for MIDI sequencing and arranging.
Cons:
Permanent License Dongle – Cubase requires the user to have a dongle with the software license to be plugged in at all times, which is annoying.
Expensive – Cubase is another expensive DAW. It is priced at a whopping €581.99 for the pro version, €331.99 for the artist version, and €99.99 for the elements version (all prices in € since it is a German product)
Crashing – Cubase is not a very stable DAW even though it's really powerful. There are a ton of complaints about crashes from Cubase users on Cubase's community forums.
No built-in Noise reduction – unlike all the DAW's mentioned in this article, Cubase does not have a built-in noise reduction tool.
No Sampler – a sampler is considered by many producers to be a very vital tool that each DAW should be equipped with. However, Cubase does not come with a sampler tool, which is a major con.
2.

Practice Skills To Become Electronic Producer
You can train your ears to determine specific frequencies with ease, quickly figure out chord progressions, and recognize key signatures. This will help with your own productions, as you will identify issues with your arrangements, mixing choices, and chord progressions.
Other than that, here are a few other tips:
Produce Music And Reference Others
Every great mastering and mixing engineer will tell you that you need a reference track before you start mixing. This is a track you can listen to in tandem with your own and use it as the stylistic finish line. This same philosophy applies to production.
Referencing your favorite song will not only give you a reference of how yours should sound, but it will also open your mind to new production techniques and ways of reaching creative heights that could previously seem unreachable. It is a great way to practice your skills, as has been said many times before – every great music producer starts as a 'cover band.' 
Think of a mood and then write for it

Imagine a peaceful and dreamlike world adorned with clouds and floating structures. What chord progression would you choose to convey this? Practicing this exercise will help improve your ability to communicate through music and will ultimately improve your productions.
3.

Learn music theory, composition, and arrangement
Youtube is a free and abundant resource, with endless tutorials. Music Theory Books are the less popular option. However, we recommend looking for free PDFs online. Also, consider going with Online Music Production Courses that are pretty helpful.
Youtube – Try searching 'Music Theory for beginners,' you are bound to find an array of helpful content. Try this Youtube video by Andrew Huang:
Understanding Music Theory in One Hour - Animated Music Lesson
Music Theory Books –  The wealth of knowledge stored on each page is undeniable. These can be quite expensive. If you are a complete beginner, we recommend reading 'Music Theory in Practice.'
Online Music Production Courses –  You will want to be careful with music production courses, as some are highly expensive and bundled with information that could easily be learned through YouTube. Others, however, are invaluable resources with attentive and knowledgeable tutors. We recommend trying these: Point Blank Music School's Courses (Expensive, Long Term, Quality Tutoring), The Complete Audio Producer Course (Inexpensive, Short Term, 18 Hours of Video), NoiseLab Electronic Music Production Course (Free and perfect for beginners).

Plugins -- Plugin Boutique's 'Scaler' is extremely helpful when learning the basics of music theory. Understand how key signatures are built and why certain chord progressions convey particular emotions with this fantastic plugin.

Here is a great tutorial on getting started with Scaler:
Scaler 2 Plugin Tutorial & In Depth Overview
4. Get Your Music Heard
Leverage Soundcloud and Hyppedit to get your music heard and exposed. The next alternatives would be to reach out to music blogs and playlist curators. Also, it is essential to maintain a presence on social media. You can also invest in advertisements.
Leverage SoundCloud and Hyppedit
Create a Soundcloud Account.

Publish your best available tracks for free and design eye-catching custom Cover Art on Soundcloud.
After you publish this first song, go to Hyppedit. Click "Login," and then choose "Log In With Soundcloud."

After you have logged in, go to "Share Music" and create your first Download Gate to allow further exposure. This has the potential to work but should not be fully relied upon.

If you are serious about your music and want to allow feedback in the form of detailed comments: Try to use the Hyppedit Pro Plan. Once you are a pro member, you can adjust your settings and permit others to comment, share, and like your songs. They can also download them for free.
Shares are vital to your growth – the rate of your exposure will multiply as more people share. We recommend you try it out for one month, at ~9$ per month. If you don't like it, you can cancel at any time.
Final advice – try to make the best song possible. Take your time and produce quality tracks, your hard work will be recognized by the masses, and they will be more likely to share and download your songs. 
Soundcloud is the largest and most reliable platform when it comes to publishing your music, so this method is easily one of the best for gaining exposure.

If you can get solid feedback from listeners, not only will they potentially like and share your track – they will also follow you. This allows you to grow your fanbase and remain connected, as they will see your new tracks as you publish them on their dashboard.
Reach out to music blogs
The trick here is to find blogs that mostly write about the style that you produce. If you are unaware of blogs that fit this description, try googling "an artist in your genre's album" + "blog review." Once you have found some blogs, check their 'Contact' page and send them a personalized email.
Don't be tempted to email blast multiple blogs in concurrence.

This will likely result in your emails being flagged as spam or even ignored for being overly generic.

The shorter the email, the better. Most blogs don't have time to read through life stories, make them succinct and impactful.
Reach out to playlist curators
Try out submission services like SubmitHub or Playlist Push
SubmitHub –  Free with 'premium submissions'
+ Relatively cheap
–  Highly saturated
Playlist Push –  Campaigns start at $350
+ Send to multiple playlists in one click
–  Requires a large investment
Maintain a presence on social media
Music producers are notoriously bad at being 'social media savvy.' Use this to your advantage and elevate yourself above the rest; it can be an effective way to gain an audience.
Try and tweet once a day about music production.

Post more 'personal' images on your music production Instagram.


Create YouTube videos briefly outlining your production process.
Invest in advertisement
Advertising your music online has the ability to be highly effective or a complete flop. The trick is to narrow down your audience and only advertise to your demographic.
Try a $10 Instagram sponsored post –  Specify the audience down to a specific age group and location(s). Spread the campaign over a few days. If it fails to be successful, try a different age group – learn what works for you.

5.

Come With Fresh Ideas
As you become comfortable with your DAW and respective software, your drive to experiment and try new techniques will usually dwindle. Try and avoid this as best as you can by consistently trying out new tricks and techniques that you would otherwise reject.
We have gathered up a collection of tips to help keep your workflow fresh and exciting. 
Never stop experimenting!
Try new instruments – It can be tempting to stick with what you know, but this can cause your productivity to fall if you are stuck in a negative feedback loop. Branch out with exciting new instruments. Not only will it freshen up your productions, but you might also naturally find your signature production style. 
Try new plugins – While using the same Compressors and EQs on every track can be rewarding, you will often fall into this habitual process without thought. This can lead to poor creative decisions and perhaps result in a stylistic staleness. Definitely, you should try sound design plugins, 
Plugin Randomization – Even though this method should not be fully relied upon, it is perfect for creating ideas with little effort. Here is a great showcase of the deep and atmospheric pads that can be generated by randomizing in Absynth 5:
Absynth 5 Pads Tutorial 2020 | Design your Atmospheric, Ambient, Deep & Dark Pads
Stop Listening To Other Songs
Although the potential to gain inspiration from others, disengaging yourself from music consumption has the ability to breed creativity.
Try and distance yourself from external music; this will prevent the subtle replication of others that often make their way into our tunes. You will stop being tempted to imitate the melody of a song you've recently heard or copy a chord progression to reach the same stylistic goal of your favorite chorus. Use your own approach, and you will find a unique voice in your music productions.
Try and take a break.
Avoid the guilt trip of having a short refrain from your music production, and treat it as a zen moment to mentally work through your musical ideas.
Taking a break is essential for conjuring up fresh ideas. It will give your mind time to take in the world around you and form new thoughts and inspiration away from the pressure of an empty DAW. 
6. Develop a Career As a Music Producer
This is a broad yet critical question. We have gathered a few tips to help you further your career in music production.
Networking – Whether this is online or at your local record store, building friendships with other producers will not only expand your knowledge but potentially land you with a gig you wouldn't get otherwise. We recommend prioritizing real-life networking over online, but if you can maintain a web presence, be sure to do so.
Be persistent – Music Production can so often be a demotivating and lonely slog, but don't give up easily. If you keep facing rejections, keep working on your skills. Never stop learning, and never stop practicing – at least then you can say you tried your hardest.
Set your goals and chase them –  You can't expect to be a music production superstar in two years. Write a list of achievable feats and tick them off; the satisfaction of slowly working your way to the top will be incredibly motivating.
It is important to remember that every producer has different aspirations… understand yours, and you are one step closer to achieving them. 
Started as a rapper and songwriter back in 2015 then quickly and gradually developed his skills to become a beatmaker, music producer, sound designer and an audio engineer.